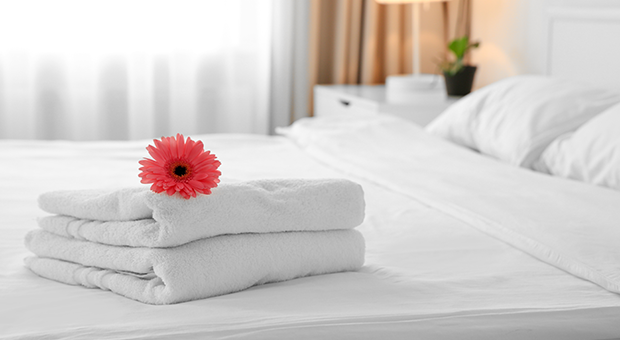 Did you know that the 5S of workplace organization is not just restricted to the office? They are very much applicable to good housekeeping at home as well. The 5S of housekeeping were originally a set of 5 principles devised by the Japanese for increasing the job involvement and productivity of employees at offices. What are these 5 principles? How can they help in good housekeeping at home? Let's find out.
Here are the 5S of good housekeeping and how they help:
Seiri (Sort): This is the first step in the 5S of a good housekeeping programmed. Start with a room or a cupboard and go through all the things in it. Sort out or segregate the contents into 3 piles – things you use regularly, things you require seldom and things you don't need at all. Out of the objects you don't need at all pass on the items that are still in a workable or usable condition and throw away those that are of no use at all. The aim is to keep only what's needed and get rid of the waste.
Seiton (Set): The second step is to organize your possessions in such a manner that each thing should be easily accessible when needed and should be properly visible because out of sight means out of mind. Things that are used often should be placed in a readily accessible manner (open shelves, on hooks, etc.) while the ones that are seldom used can be stored in cabinets and drawers. If you plan to store things in opaque boxes, trunks or cupboards, try to keep similar objects in the same box and don't forget to label the boxes to know instantly what lies in them.
Sesio (Shine): The third step is to clean your belongings regularly. Some household objects may require periodic dusting or washing or polishing. The aim is to keep your house and possessions neat, clean and presentable.
Seiketsu (Standardize): The fourth step is to jot down or decide a set of rules or norms with regards to how the above three steps are to be performed – the tools and skills required.
Shisuke (Sustain): This is about inculcating self discipline in yourself and among your family members to follow the aforesaid steps. Fix the days, the time and assign responsibilities amongst your family so that everyone adheres to these principles of housekeeping regularly like a habit.
Author Julia Cameron had once said, "When we clear the physical clutter from our lives, we literally make way for inspiration and 'good, orderly direction' to enter." If you are planning to buy a house or apartment anytime shortly, make sure that you choose a reputed builder like Aparna Property Management Services that understands the essence of these 5S of good housekeeping. Click here to explore our options of your dream home https://www.aparnaconstructions.com/why-aparna/